This section or article is a

stub

. You can help Heartbound Wiki by expanding it.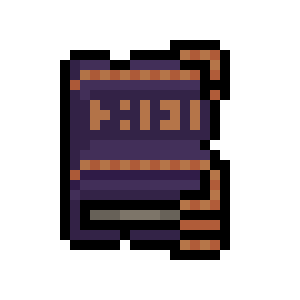 Ledgers are used to save your progress and are found throughout the game.
When found, they appear as a closed book.
After saving, you will have the ability to rest and return to Lore's Room.
Each Ledger has unique text.
Locations
| Location | Flavor Text | Resting Text |
| --- | --- | --- |
| Forest | There's a ledger on this stump. Each page is smudged with damp ink. | The storm is getting worse. going back to bed seems like a good idea. |
| Binder's Library | There's a ledger resting on a table. Strange symbols litter the pages. | This place feels cozy and warm. Binder will understand if you take a nap. |
| Dark World (Maze) | There's a ledger set on... Nightmares... Let's call it nightmares... | The air is cold and clings to your skin. This place can't be real. Maybe if you wake up it will go away. |
| Boardroom | There´s a familiar book set on a very bright desk. | The thrum of ringing phones fills the air. You slowly nod your head to the sound, fight back sleep. |
| Tower F2 | Another out of place tome. The nearby plant doesn´t seem to mind. | The couch looks incredibly comfy. Nobody will notice if you take a nap, right? |
| Animus Crossroad | A ledger sits on a cool smooth stone. | It's been a tough journey but this place seems comfortable. Rest in the soft grass? |
| Animus Deeryard | A ledger sits on a cool smooth stone. | At least this place seems comfortable. Rest in the soft grass? |
Media